King of Europe
Black Sea Challenge 2012
July 8, 2012
Ukraine, Odessa
It's not correct to say that the more smoke the better drifting, but some correlation still exists.
[1]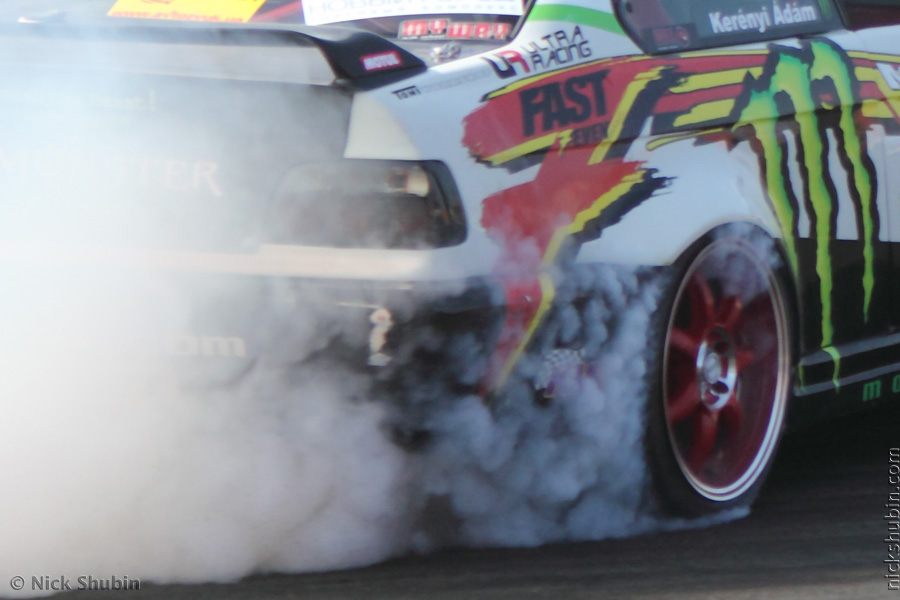 Motto on the car of Amerigo Monteverde: "I prefer drift because football, basketball, bowling and golf require only ONE BALL!!!"
[2]


Dmitriy Illyuk.
[3]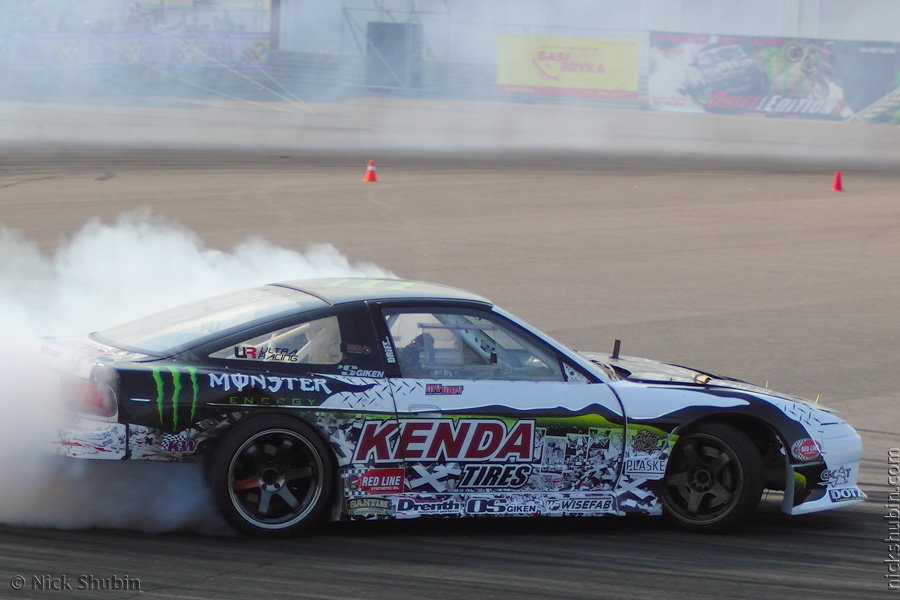 Francesco Conti is posing against photo cameras after winning the third place. For the possibility to stand on the podium he had to battle against his compatriot Amerigo Monteverde. Both are great pilots.
[4]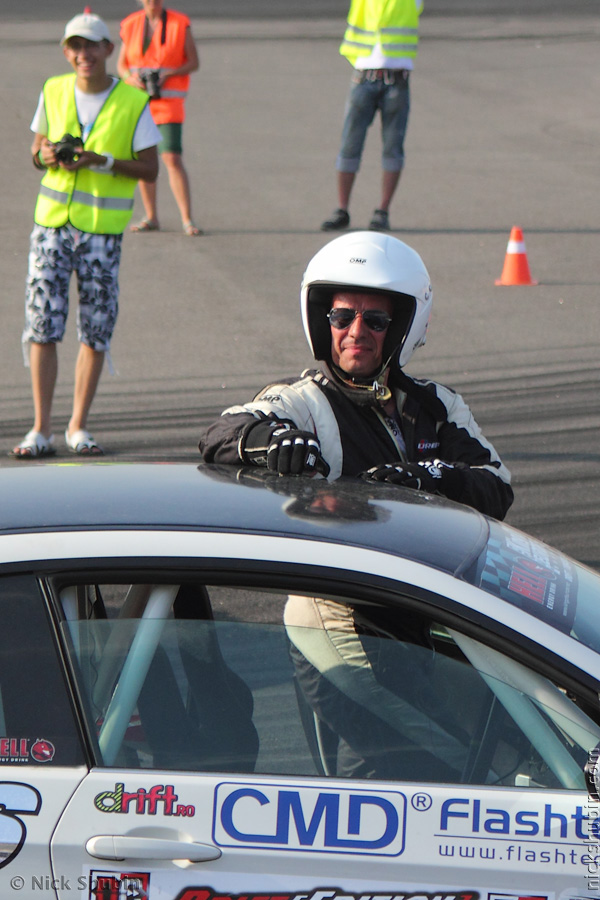 Again Conti. He has climbed on the top of the safety barrier and thanks the audience for their support.
[5]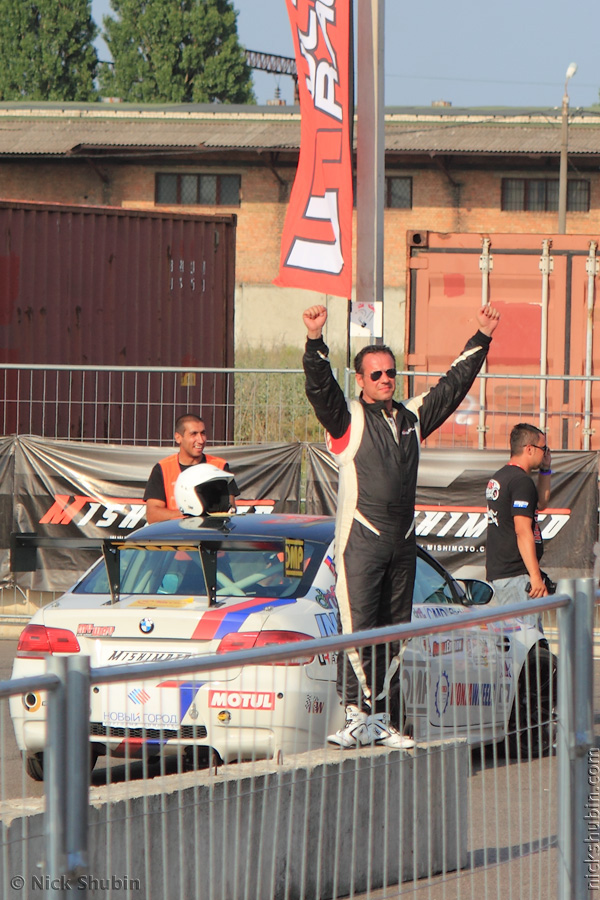 Finalists. Dmitriy Illyuk (Ukraine) on the left and Adam Kerenyi (Hungary) on the right. Adam didn't wish to get out of the car to greet the spectators. His car (as some others) is equipped with several video cameras: two on the roof, one above the left wheel, and maybe another one inside the car.
[6]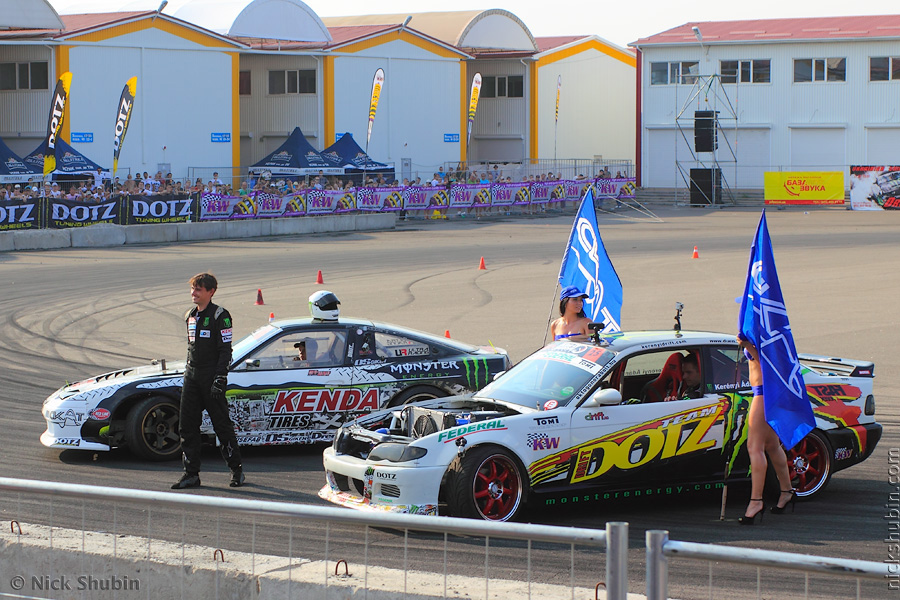 Something in the air to the left is a dron, in fact, multicopter (maybe Aeryon Scout) with video cameras attached. The jury and commentator took the position on one of containers under the sunshade. They had excellent view down the track.
[7]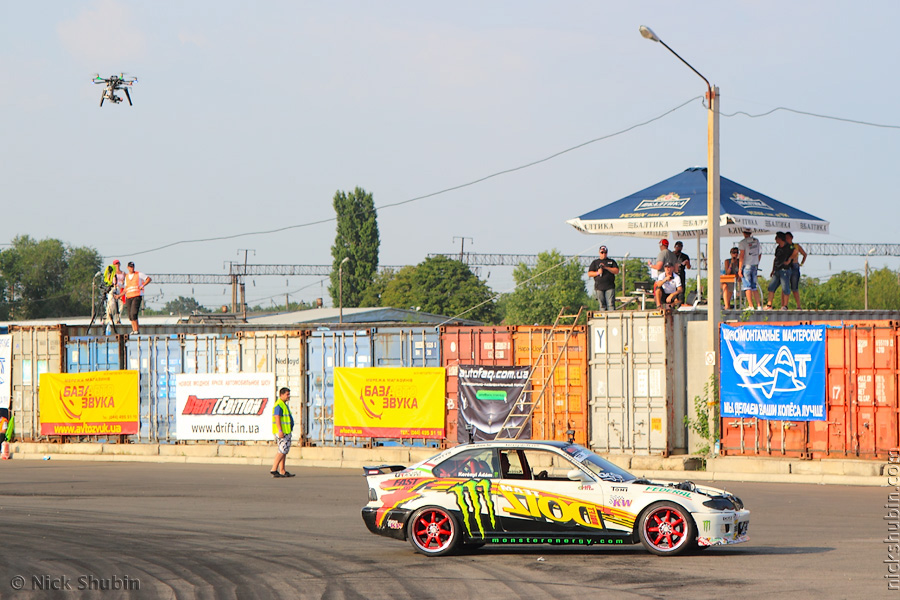 Press photographers used different shooting techniques. This one took pictures riding a skateboard.
[8]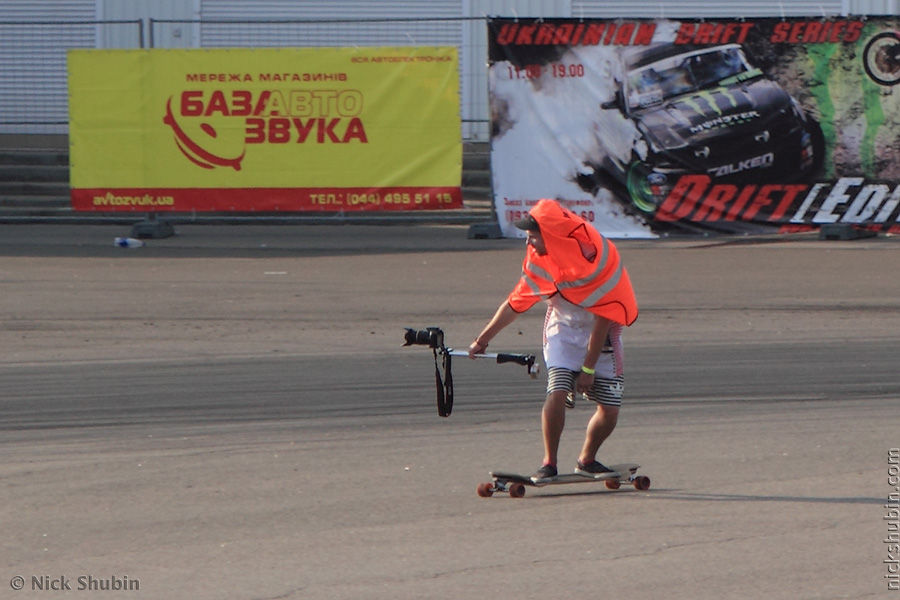 The cups.
[9]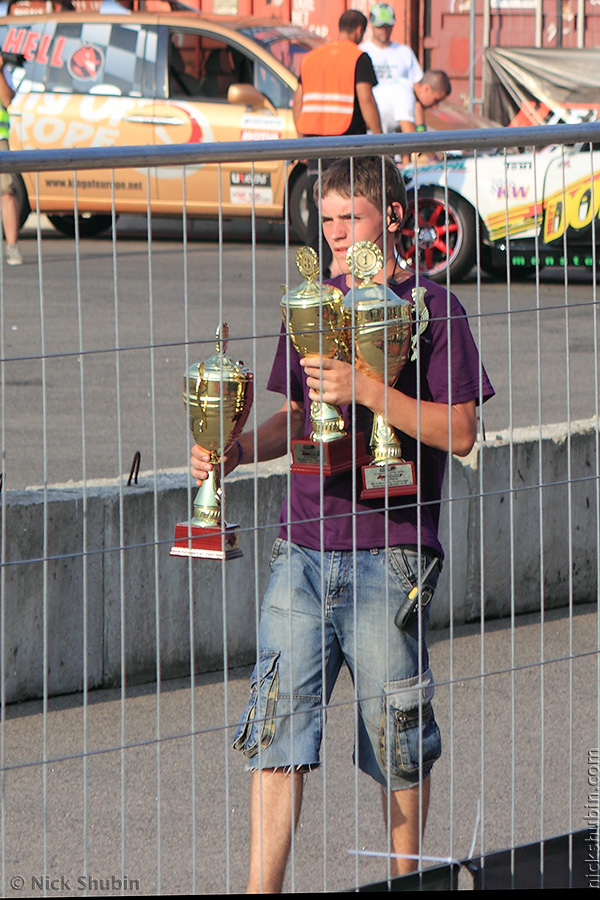 The the three top-placed drivers of King of Europe Rd4. The winner is Adam Kerenyi, the second place took Dmitriy Illyuk, the third place driver is Francesco Conti.
A little bit of champagne for Adam Kerenyi.
[10]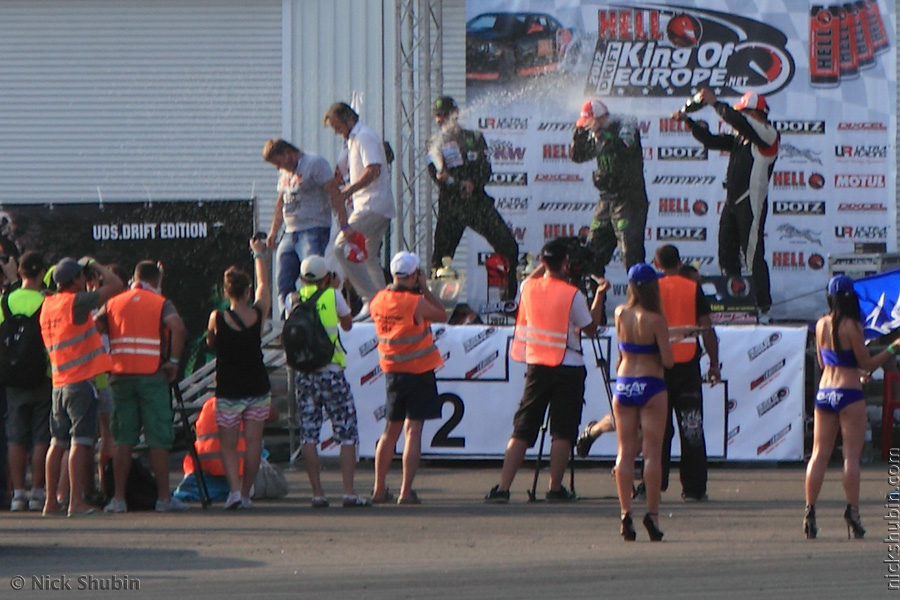 ---
© 2016 Nick Shubin. All rights reserved.