The Tenth Ukrainian National Open Regatta for Cruise Yachts
Odessa, July 2010
The opening of the tenth anniversary regatta wasn't too impressive to me. The concert before it was probably good, but I aimed to watch the beginning of the regatta. The main passenger wharf in the Odessa port was under reconstruction to accept larger ships. In late September when the work was finished, the Queen Victoria visited Odessa. This time yachts were made fast to the wharf for private yachts.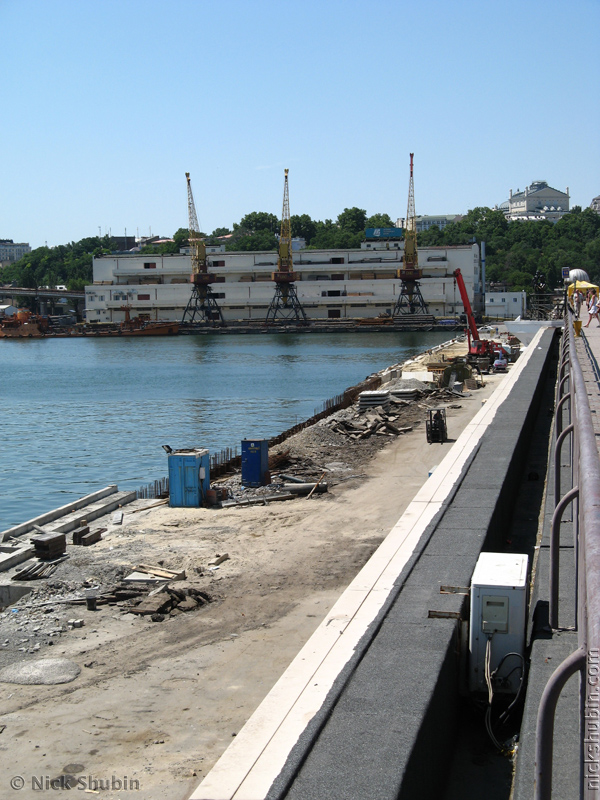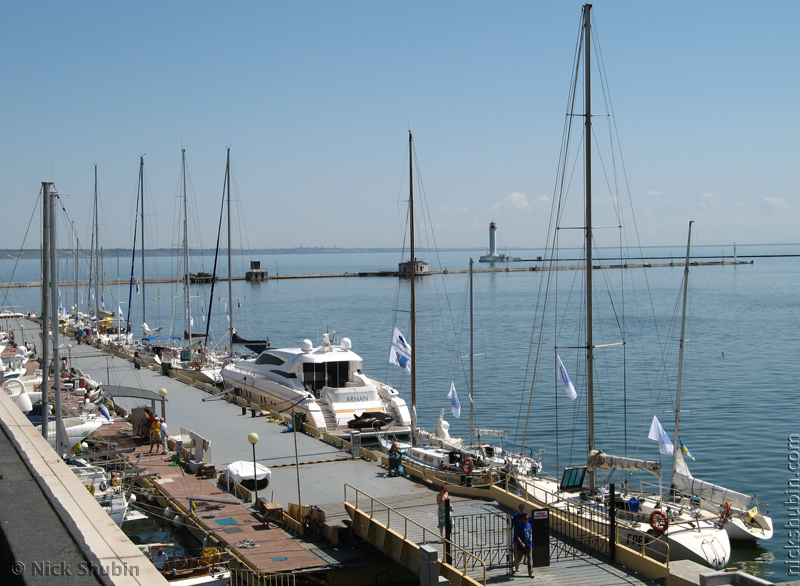 The wind was very weak. The temperature was abnormally high. And no drive...
Go...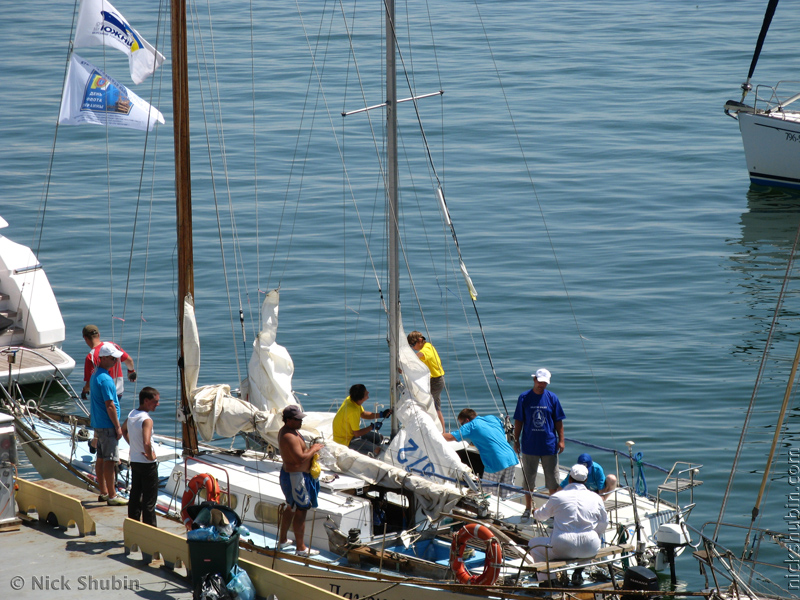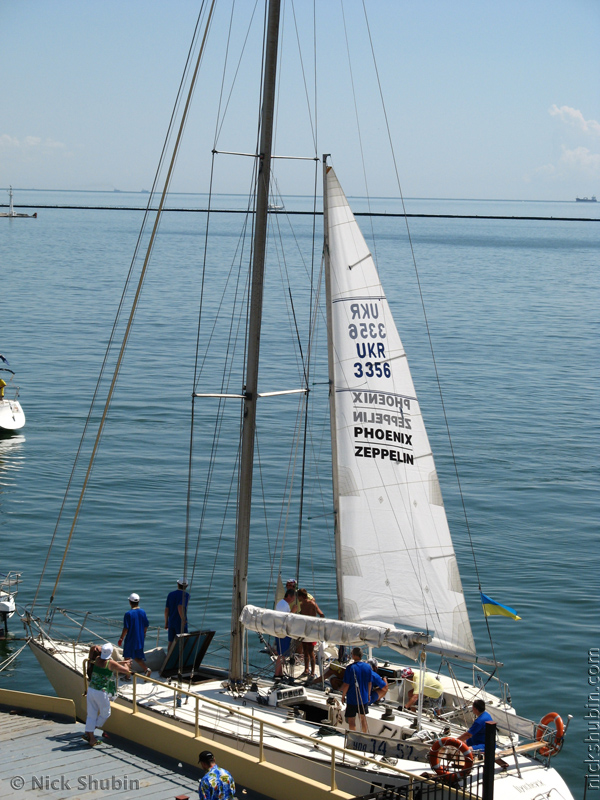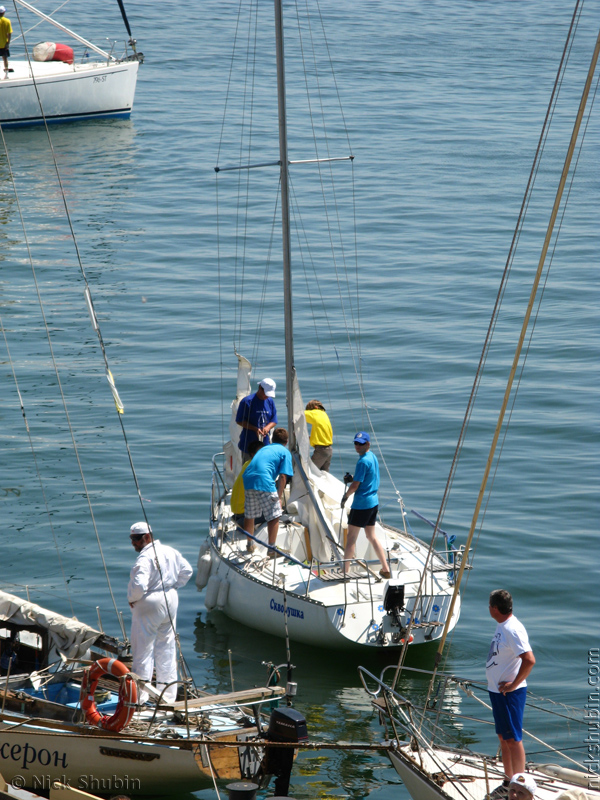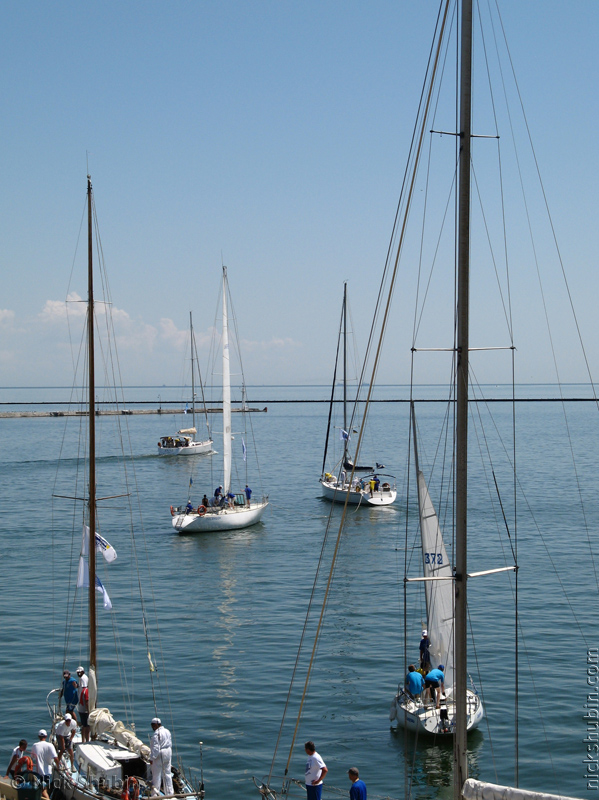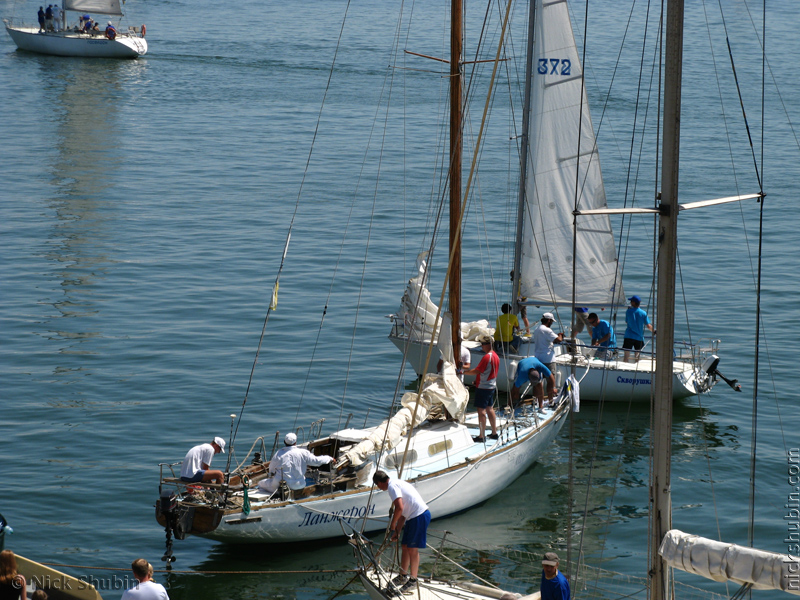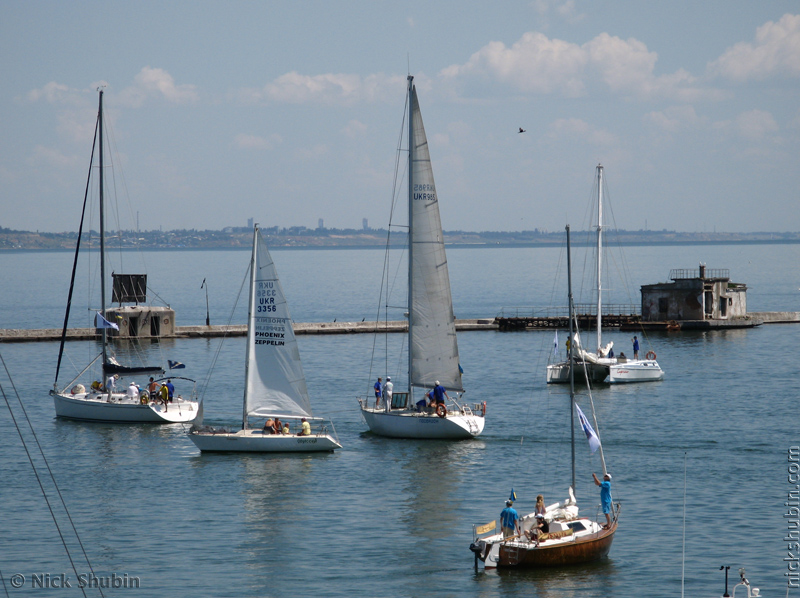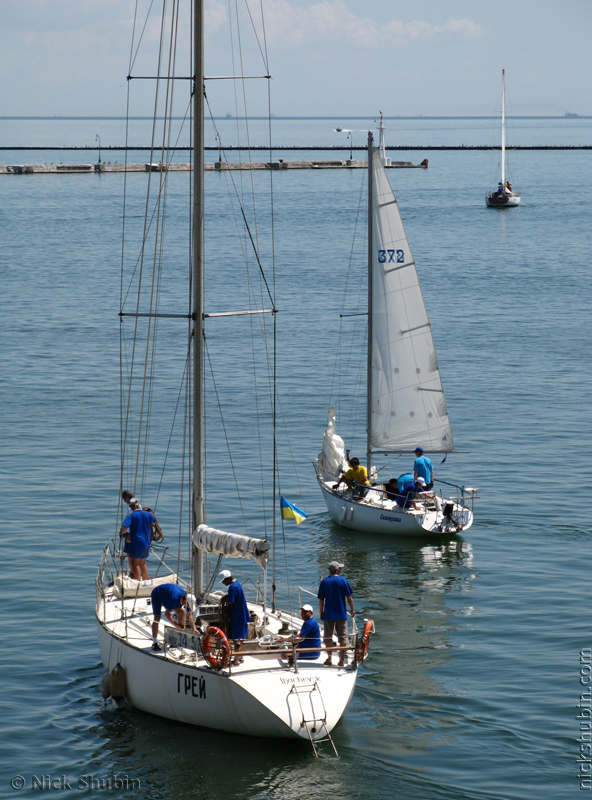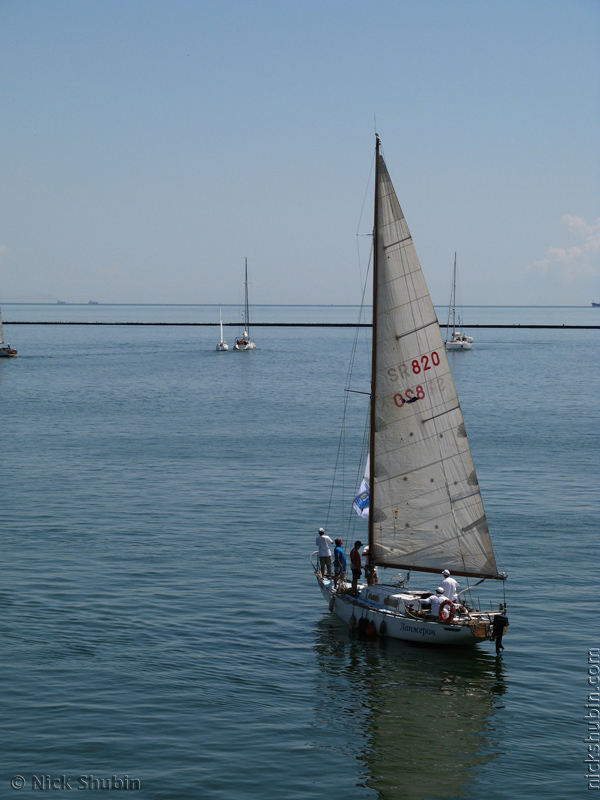 Local pleasure boats have life-buoys onboard.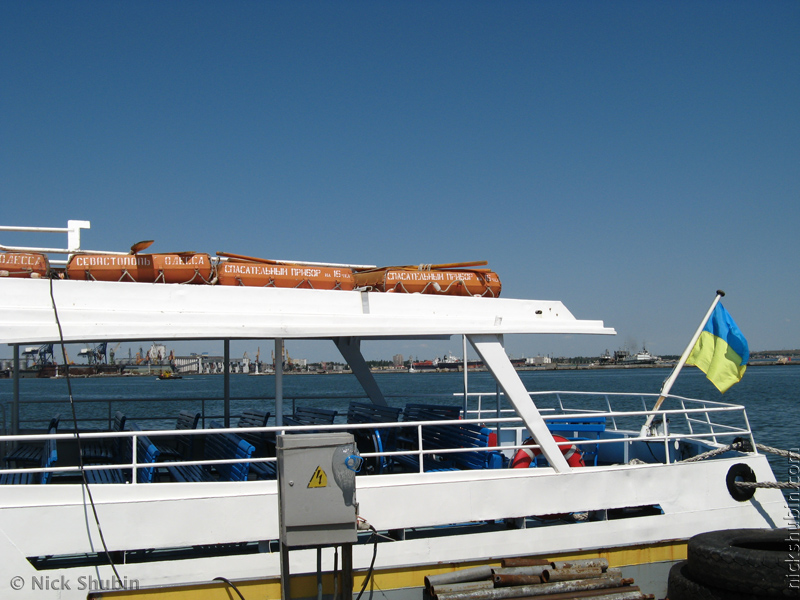 The indicated carrying capacity of each is 16 persons. It's like a minibus!
A closer view. It's a 1.2 m (4 feet) sided square.
---
© 2016 Nick Shubin. All rights reserved.