Butterflies
Ukraine, Odessa, June 2010
The exhibition of butterflies regularly takes place in the local gardening supermarket. This year there weren't tablets with the descriptions. I guess that these butterflies are from the South America.
The workers gave butterflies some fruits, but the latter preferred overripe bananas. Interestingly that the flowers didn't attract butterflies.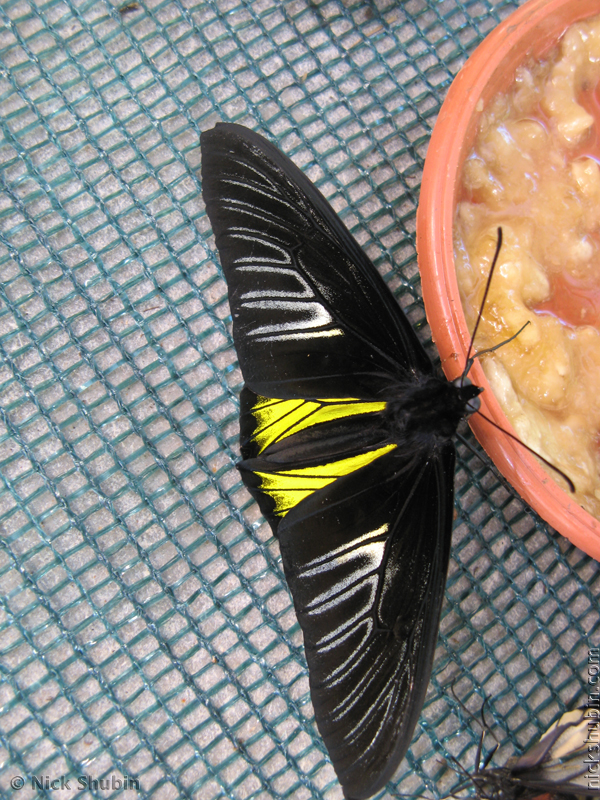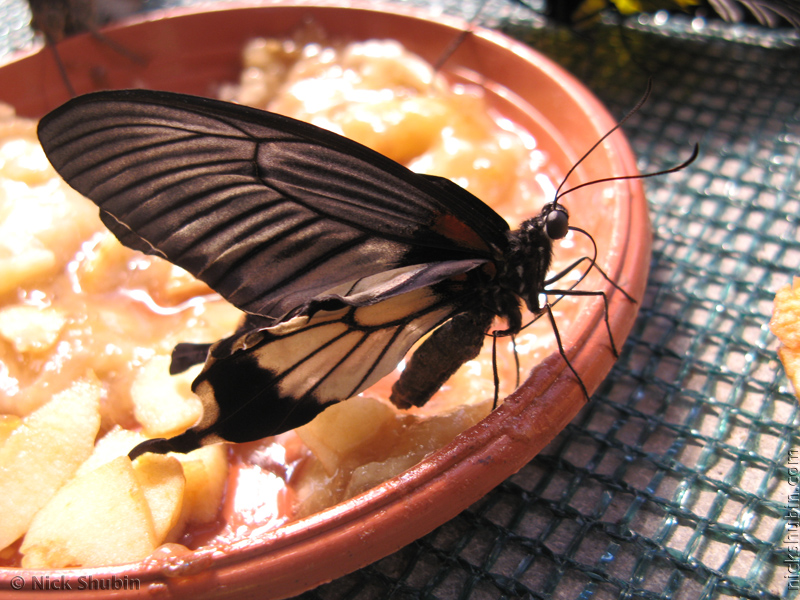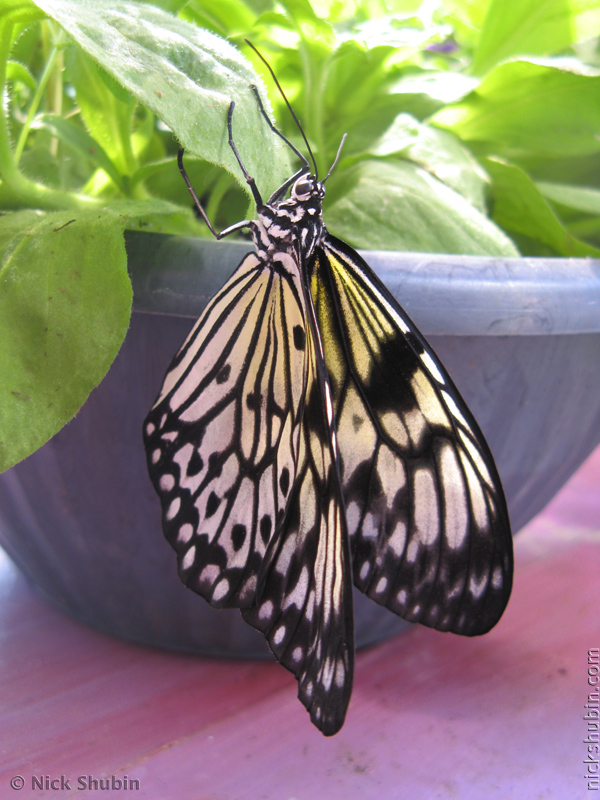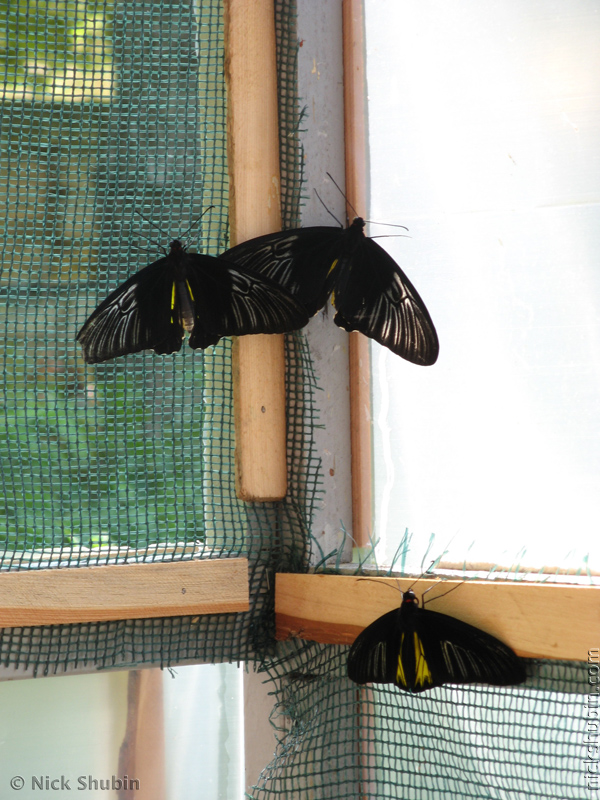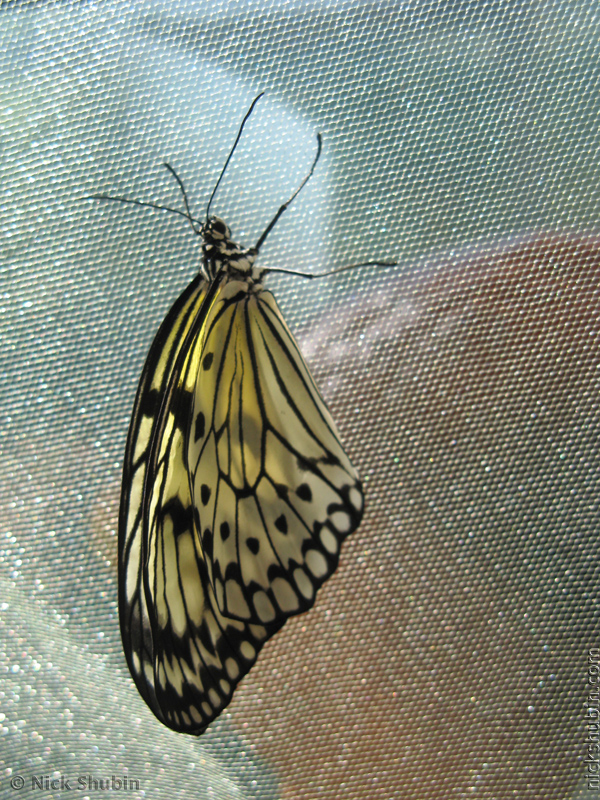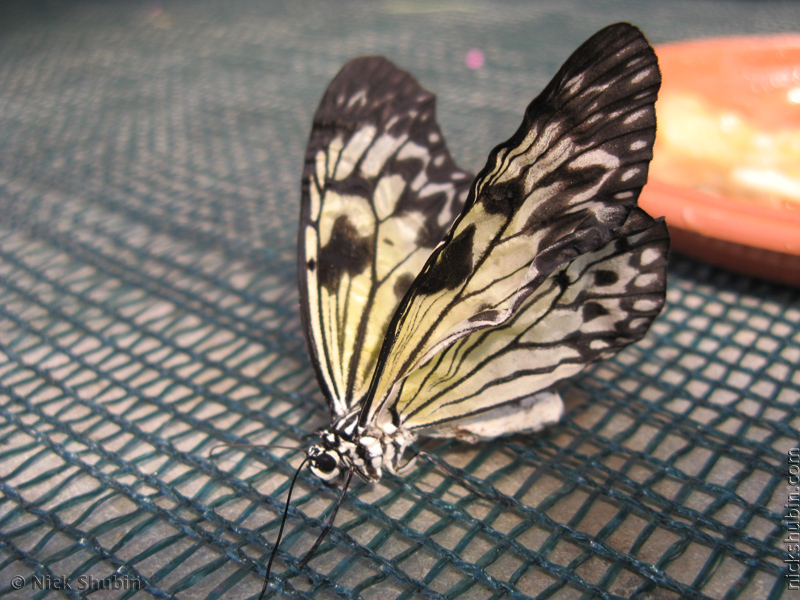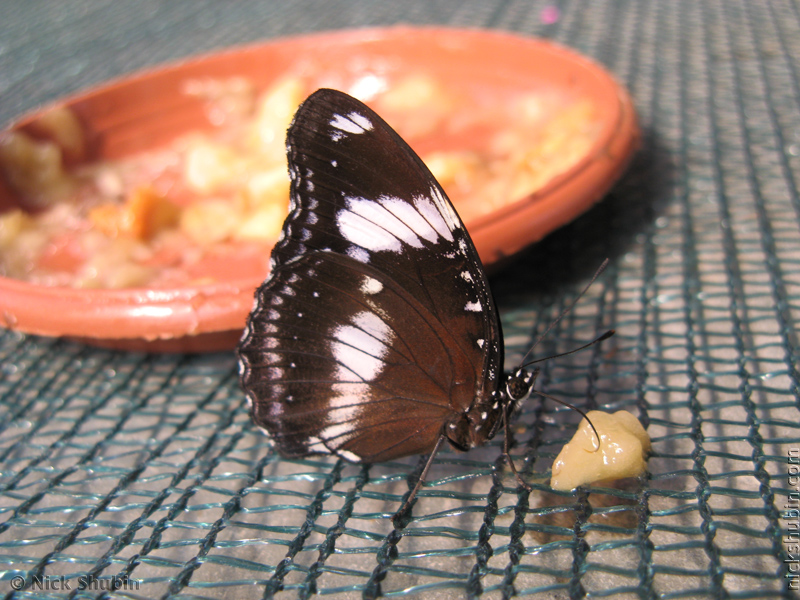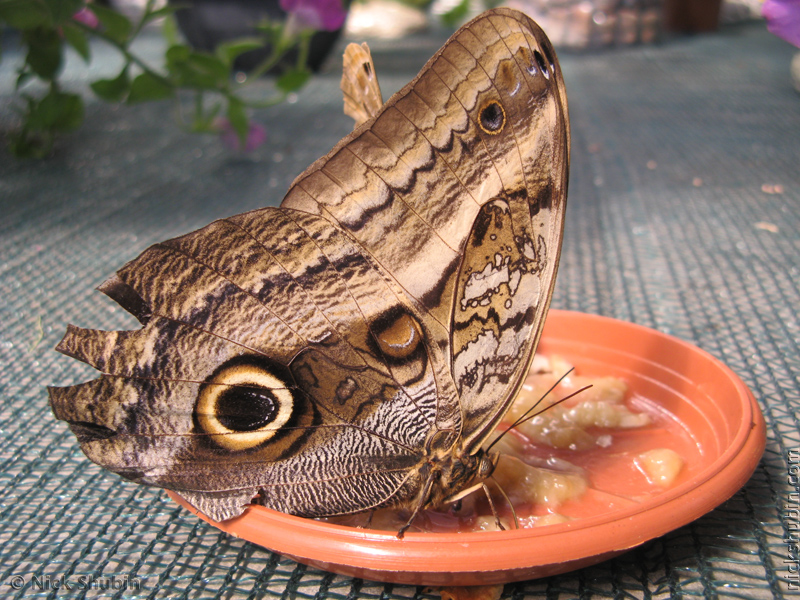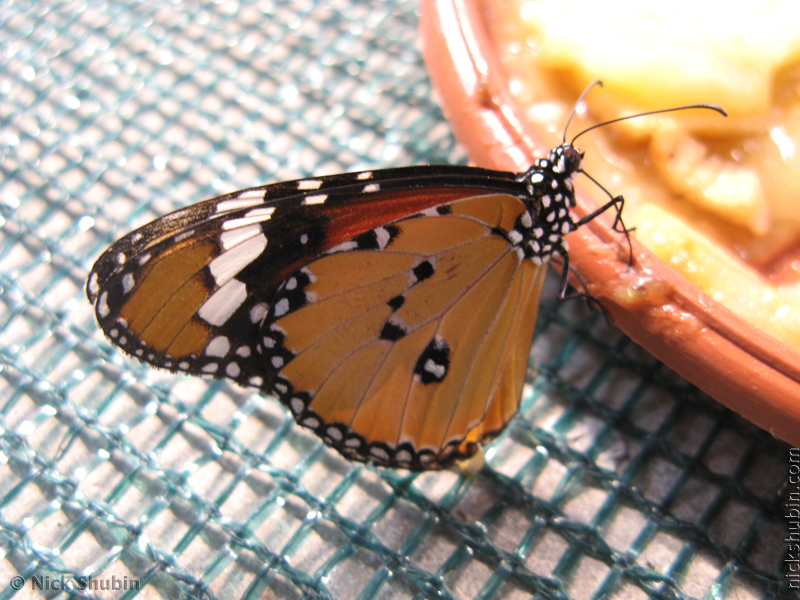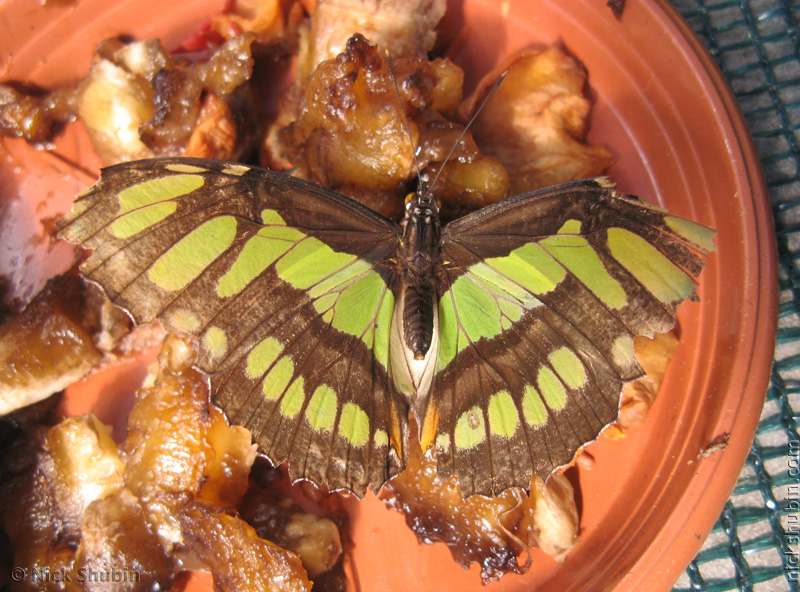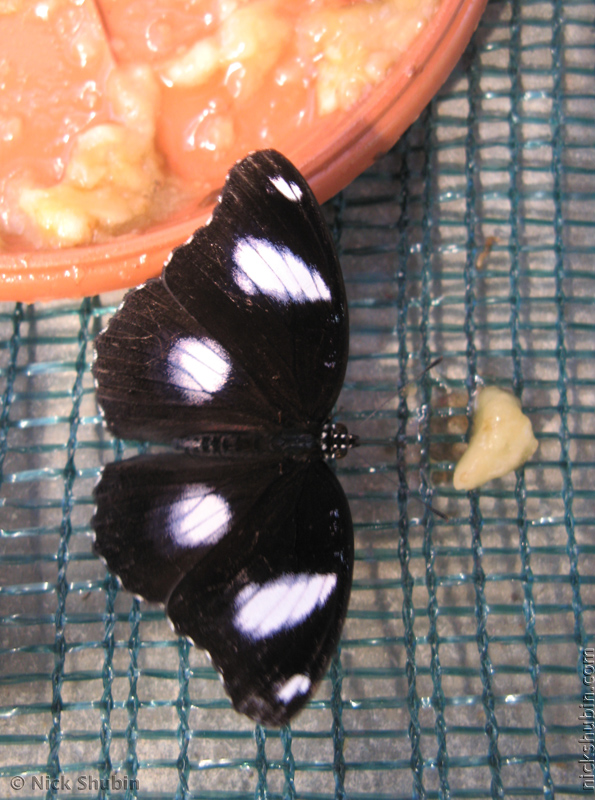 … is going to be a butterfly too.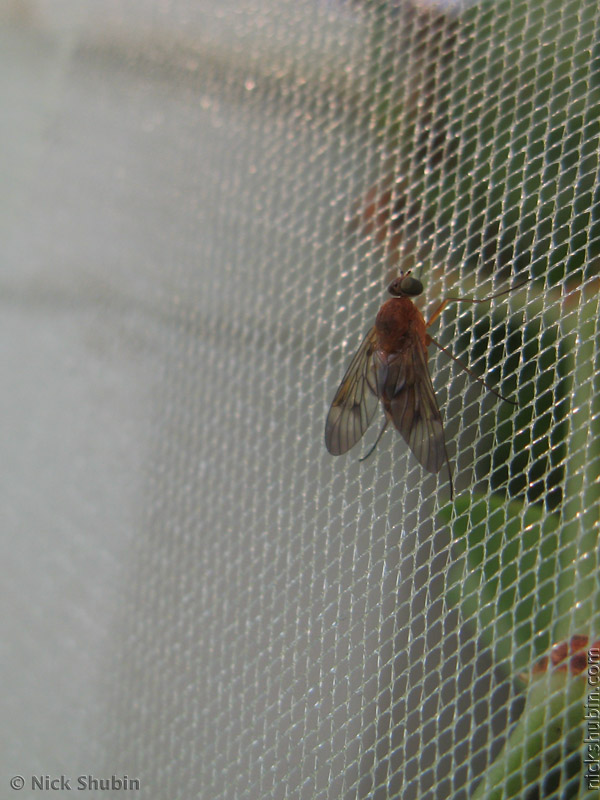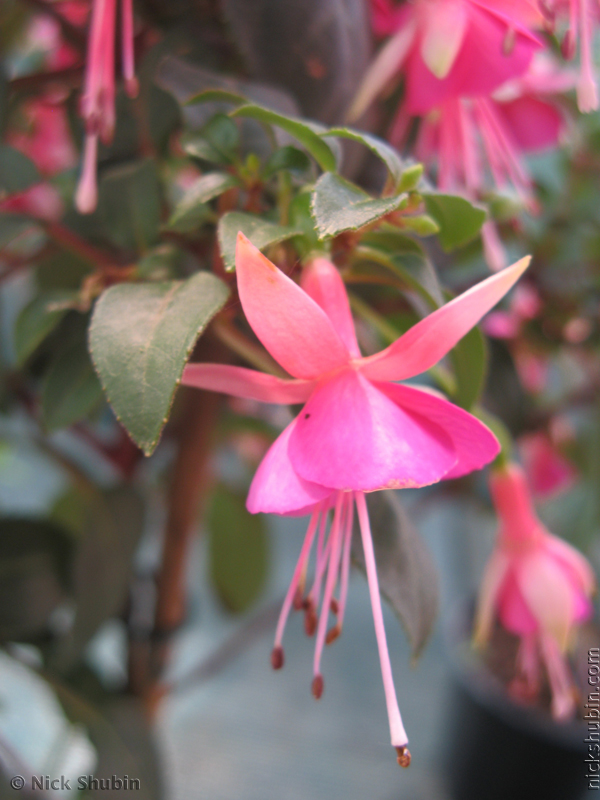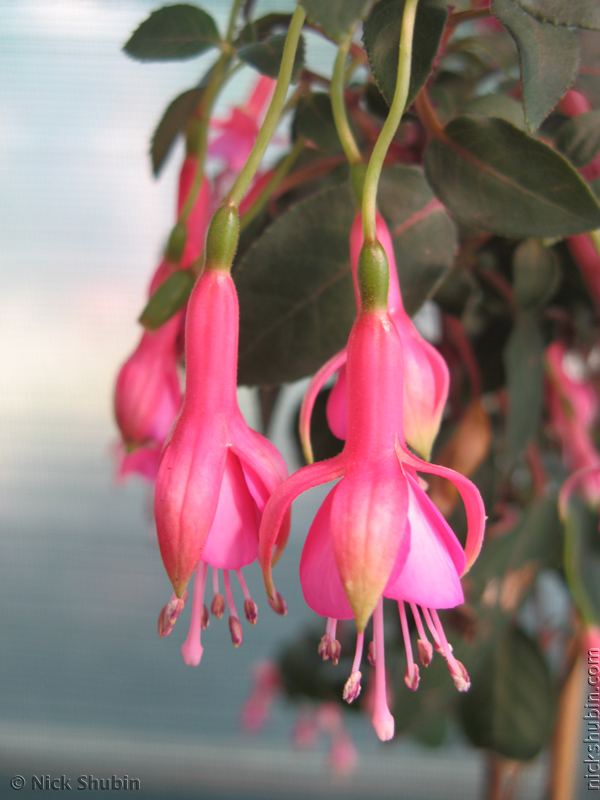 Baby-butterflies
Newborn butterflies wait several hours until their wings are strong enough to fly.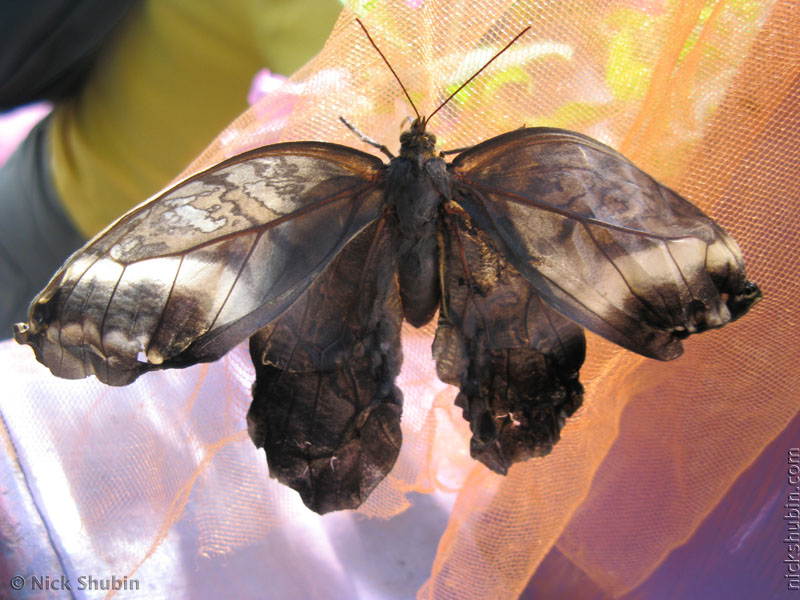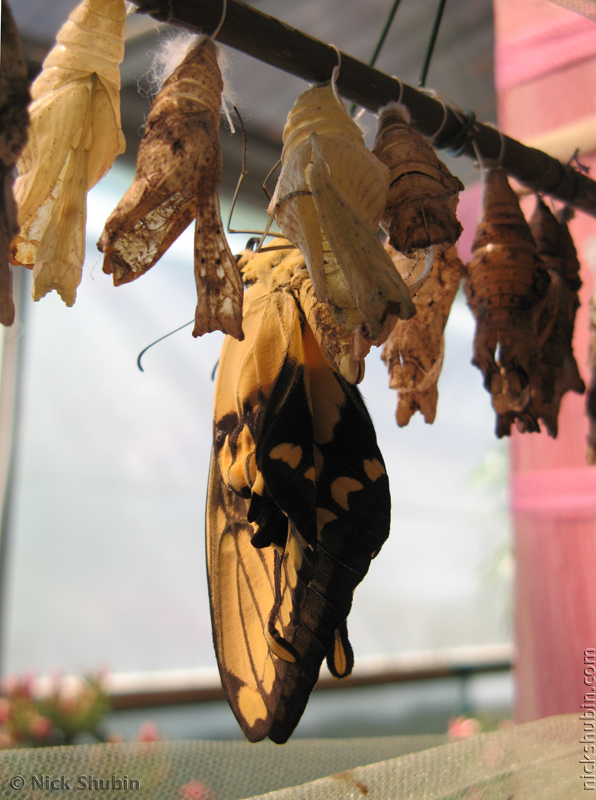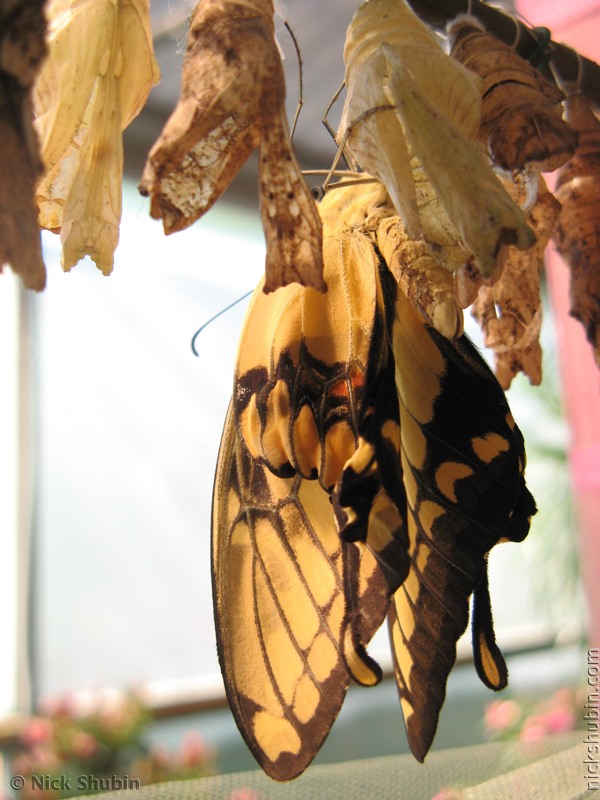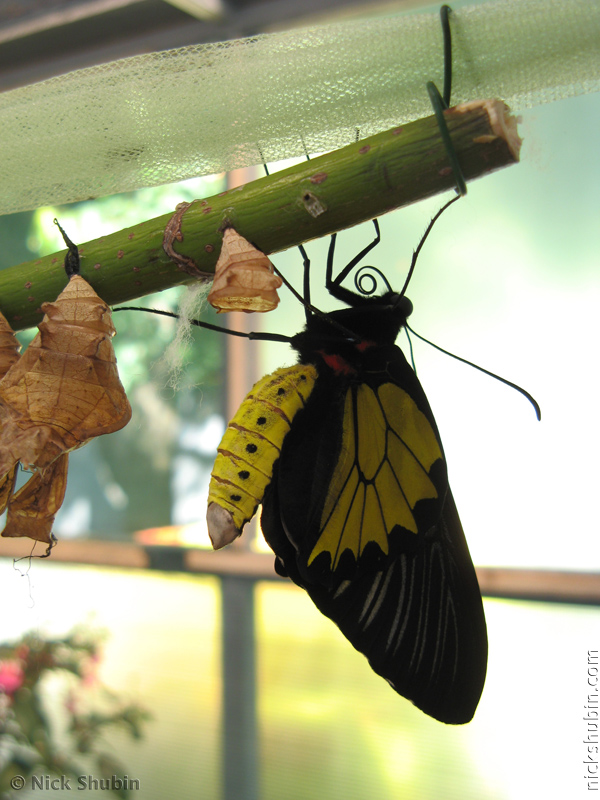 Cocoons
Some resemble a caterpillar.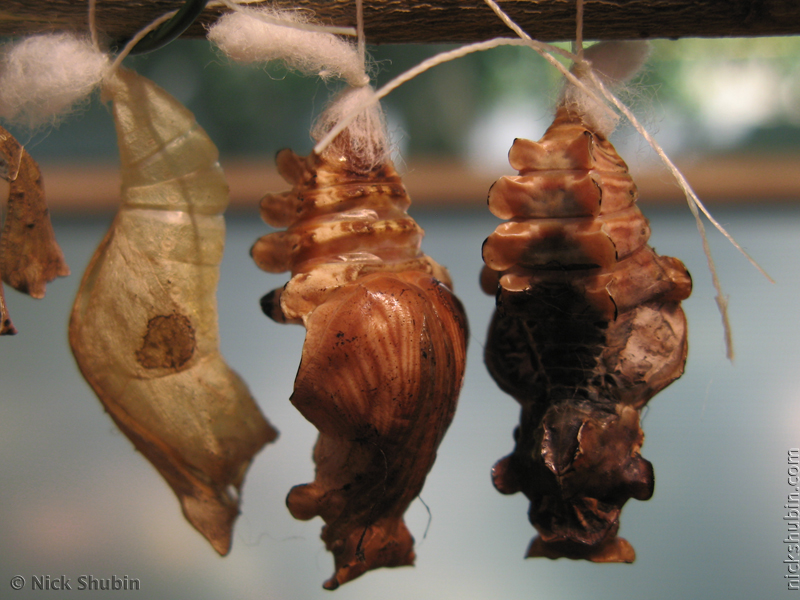 Others look like a leaf.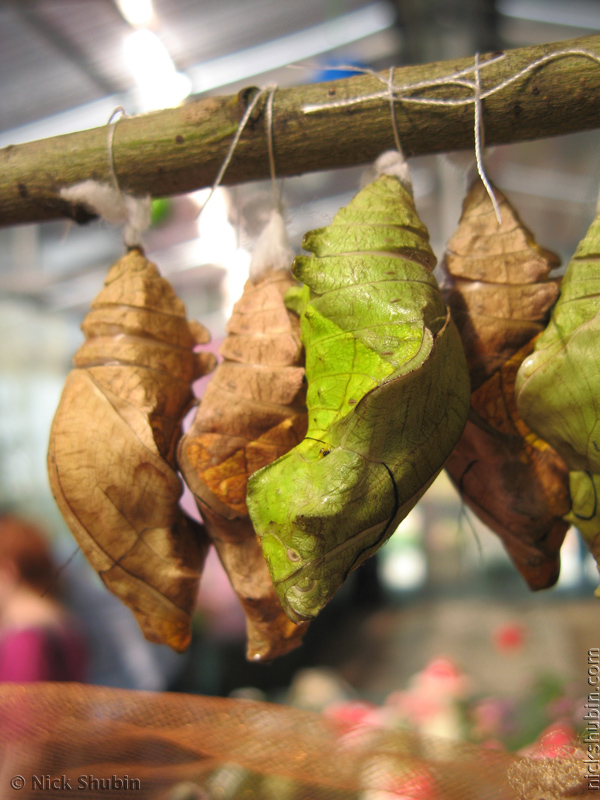 The largest cocoon is almost 5 cm long (2 in).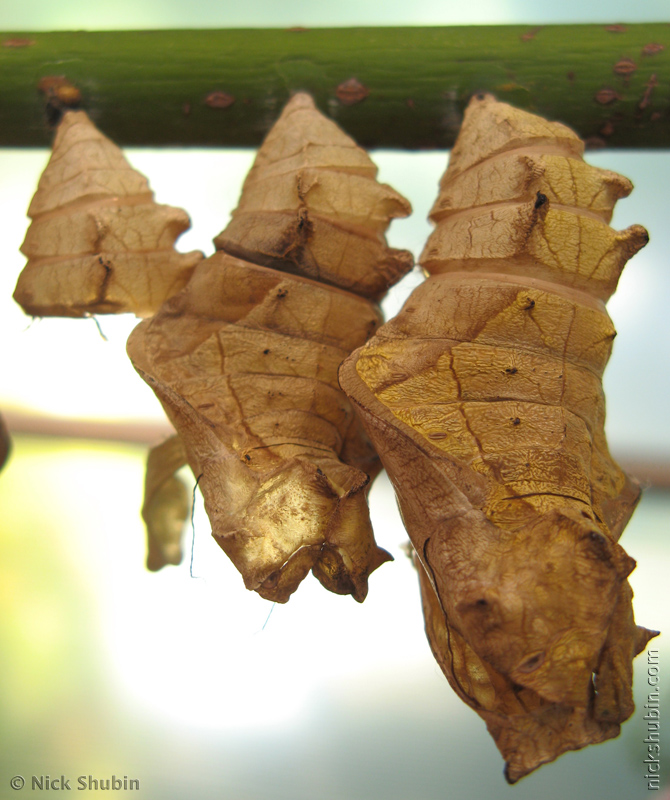 These cocoons are transparent and you can see a future butterfly inside.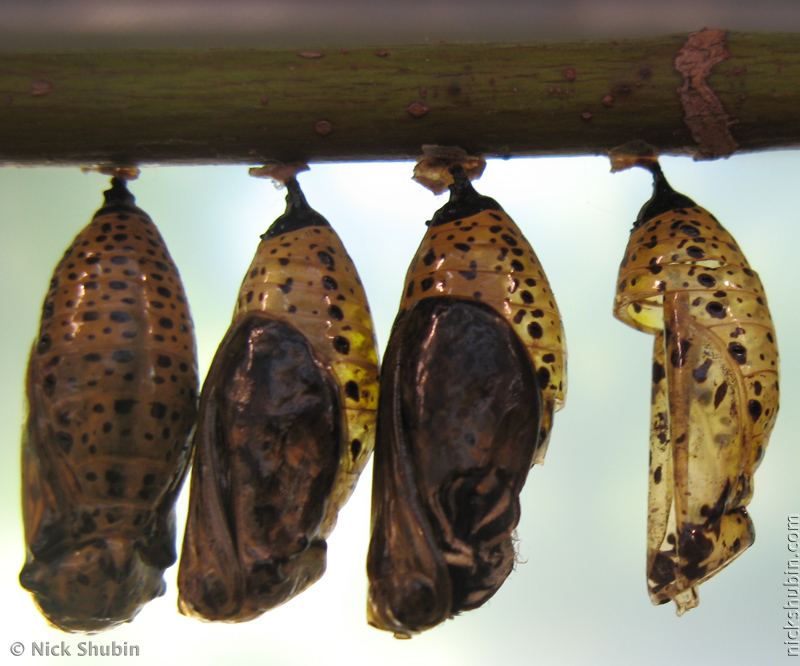 …and even future tracery on the wings.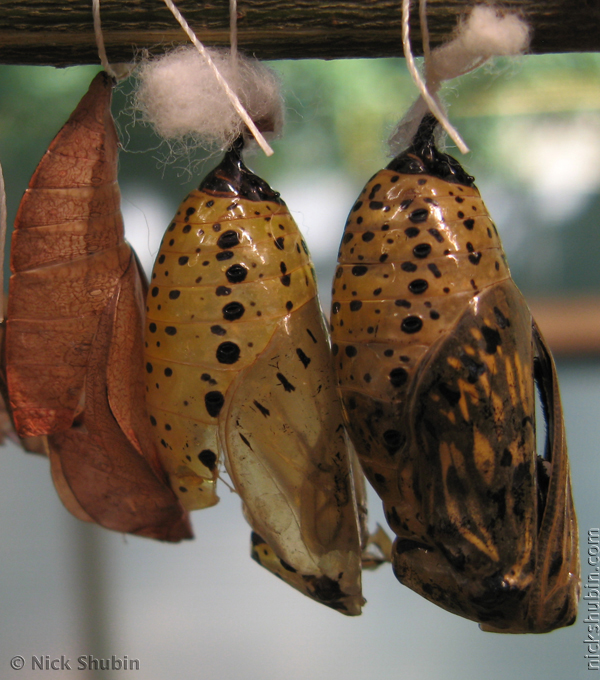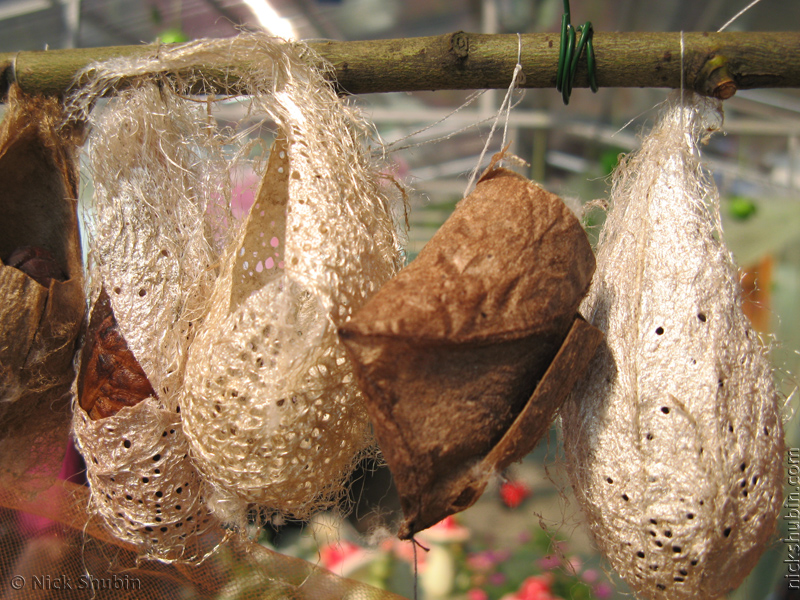 This cocoon looks like a big egg that is about 4 cm (1 1/2 in) long.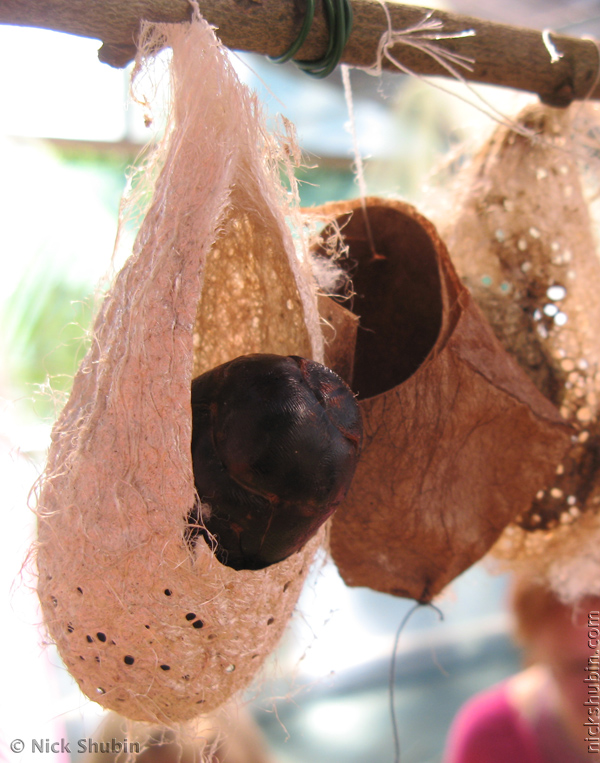 ---
© 2016 Nick Shubin. All rights reserved.